Anastacia
Anastacia Newkirk was born on September 17, 1973 in New York City. She was raised in Chicago by her mother until the age of 14 when her parents divorced and she moved back to the west side of Manhattan with her mother. Anastacia says she comes from a very artistic family. Anastacia's mother is an actress who worked in Broadway musicals. Anastacia's father was a singer on the Catskills Hotel and East coast nightclub circuits. Anastacia says she never thought about being a singer her whole life. Anastacia graduated from the Professional Children's School in Manhattan where she says that she was the only child not working in the entertainment industry already.
Anastacia, and her older sister, became a regular at club 1018, a dance club in Manhattan. This is where she got her start. The club owner noticed her dancing and asked her if she could sing also. The club owner got Anastacia a manager. She appeared on the short-lived MTV television show The Cut . She won many times but at the end, did not win and was just a finalist. Ironically, her and fellow non-winner T-bone, who is a Christian rapper, were the most successful people from the show.
The finalist position on The Cut brought attention from many major record labels and many well-known musicians such as Michael Jackson. She became an acquaintance of Michael Jackson and he helped her into the business. Michael Jackson's help got Anastacia a record deal. In July of 1999,Anastacia signed with Epic/Daylight records.
Her first album, Not That Kind, was released in June of 2000. It became a massive success around the globe. The first single from the album was I'm outta love, which became the biggest selling single in Europe in the year 2000.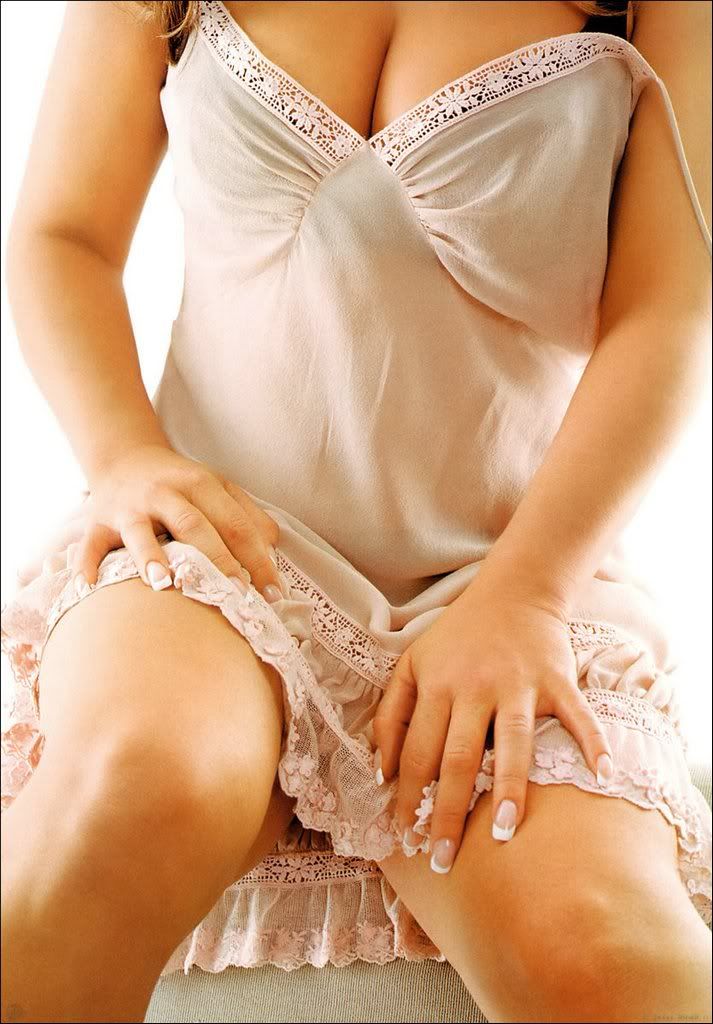 Not that kind sold over 5 million albums worldwide . Anastacia became a household name in Europe, Asia, and Australia. However, Anastacia was much more successful abroad than in her homeland of the United States, where Not That Kind sold only just under 200,000 copies. Anastacia remains virtually unknown in the United States.
Anastacia's follow-up to Not That Kind was released in January of 2002. It was titled "Freak of Nature". Freak of Nature was a also a mega success which sold over 5 million copies worldwide.
It produced the number 1 hits "Paid My dues", which remained number 1 in Germany for 14 weeks, "One Day in Your Life", the title track ,"Freak of Nature", "Why'd You Lie to Me", and "You'll Never be Alone". It has been certified multi-platinum in over 25 countries worldwide. Anastacia says she called the album "Freak of Nature" because all of her favorite artists have always been "freaks", or non-conformists.
Also, Anastacia has an extremely soulful voice which is rare to find in a white woman. Many first-time listeners are shocked when they find out the voice they hear is coming from Anastacia, who is 5' 2", Blonde haired, and a white American woman in her late twenties.
In January of 2003, Anastacia was diagnosed with breast cancer. From the beginning, she promised herself that the cancer wouldn't stop her career. She went through with that promise by recording a song titled "Love is not a Crime" for the "Chicago" soundtrack.
Anastacia was suffering from insomnia and was extremely ill from the cancer and radiation treatments. She had surgery to remove the cancer form her breast in March of 2003.
In September of 2003, Anastacia entered the recording studio with TLC producer Glen Ballard to write and record her third album, which was self-titled Anastacia. This album tells of her struggles with cancer and life in general, but it also has many 'happy' tracks such as "Sexy Single" and "Seasons Change".
"Heavy on my Heart" is a song about Anastacia's cancer and what she felt like during the time she had it. She stole the show at the 2004 Echo Awards in Germany when she performed it.
The first single from Anastacia is Left Outside Alone. It was released to radio outside North America on March 15, 2004. Anastacia was released outside North America on March 29, 2004.
It has been number one in sales in the UK, Germany, The Netherlands, Beligum, France, Australia, and New Zealand since it was realeased in March. "Left Outside Alone" was number one on the billboard charts for 5 weeks and is currently still in the top 10.
Video: Anastacia - Heavy On My Heart

From September 2004 to August 2005, Anastacia went on a "Live at Last Tour". By 2005 the tour was renamed the "Encore tour".
In late 2005, she released her first greatest hits collection, called Pieces of a Dream, named after a track of the same name. The album spawned the hit singles "Pieces of a Dream" and the duet with Eros Ramazzotti "I Belong to You", which was a huge hit in Europe, charting and peaking in the top ten in almost all the European countries.
Even though Sony BMG did force her to release this collection, Anastacia says she is happy now that it was created as it was like a "story book", or summary of the first five years of her career.
Not long after the release of "I Belong to You", Anastacia released her first live DVD Live at Last on March 27, 2006 in Europe. The DVD contains footage from concerts in Berlin and Munich. It includes music videos to her four singles ("Left Outside Alone" [US version], "Everything Burns" [with Ben Moody], "Pieces Of A Dream" and "I Belong to You", with Eros Ramazzotti), five alternative videos (I Do, Rearview, Seasons Change, Underground Army and Time) to songs from her self named album, and a documentary about the tour.
Anastacia attended the memorial Concert For Diana on July 1, 2007, which would have been on Diana's 46th birthday. This was one of the first major events to take place in the new Wembley Stadium, and one of her first major appearances since she took a break from the industry. She opened the medley section of the show and she sang a rendition of "Superstar", from Andrew Lloyd Webber's Jesus Christ Superstar, with a gospel chorus behind her.
In August 2007, a video was put on the "Anastacia by S. Oliver" web site. During the video, when Anastacia was asked about her future plans, she confirmed that she was working on a new album as well as the clothing line. A specific month of release or title was not mentioned. In November 2007, her biography on the official Anastacia website was updated to say there will be a new album in 2008, with a tour to follow.
On July 24, Anastacia announced that her long awaited fourth studio album Heavy Rotation will be released October 27, 2008 in Europe and Asia (and elsewhere in 2009). The new album will feature collaborations with producers Ne-Yo, The Heavyweights, Lester Mendez, JR Rotem and Rodney Jerkins. The album's first single, called "I Can Feel You", began playing in some radio markets on August 25, 2008. The second single from Heavy Rotation is "Absolutely Positively".
During her years of success, Anastacia has supported many charity events as Life Ball 2006 (Europe's largest annual AIDS charity event), Make a Difference and Challenge for the Children.
Anastacia was one of the fifteen artists to record their take on a Disney song on the CD DisneyMania. Anastacia recorded "Someday My Prince Will Come" from Snow White and the Seven Dwarfs. It is also included on the Collector's Edition of her second album.
After being diagnosed with cancer, Anastacia created "The Anastacia Fund". The organization helps raises awareness about breast cancer and the importance of mammograms to women 35 and under.
Anastacia began selling her stage clothing on eBay, donating a portion to the Breast Cancer Research Foundation. The auctions were hosted by eBay Trading Assistant and Certified Business Consultant, Carolyn CJ Jacinto of XOXmas.
The eBay Family, and others, made generous contributions for the next 6 months bidding on new listing that began every Friday.
Video: Eros Ramazzoti & Anastacia - I Belong To You

Personal life
Anastacia was romantically linked to several men throughout her career. She had a relationship with Shawn Woods for 6 years and the singer claims he was the love of her life.
She also dated Charles Ingram, and dated Patrice Bouédibéla for over a year before splitting up.
She married her bodyguard Wayne Newton in Mexico on April 21, 2007. The wedding was in Huatulco, and was written and officiated by a shaman from California, Jon Rasmussen.
Anastacia has a tattoo below her neck, saying "Forever" in an unusual font. She also has an Ankh on her lower back, which appeared on her first album. Since it represents "eternal life", it has come to symbolize her.
Anastacia took part in the charity event, 46664, organised by Nelson Mandela to raise awareness of AIDS. She sang with U2 and Queen, and also contributed to the song "Amandla", recording the song and providing some of the lyrics.
Annie Lennox joined forces with Anastacia and 22 other female artists to raise awareness of the transmission of HIV to unborn children in Africa.
The single "Sing" was released on World Aids Day, December 1, 2007, in conjunction with Annie Lennox's appearance at the Nelson Mandela 46664 concert in South Africa.
Nikos Deja Vu
http://n1999k.blogspot.com